Verista's new project is to support the development of a 1,750 square foot studio as a center for glass artists in Decatur, GA. The studio, formerly the workshop of artist Charlie Holden, provides space for collaboration and individual projects. This year its emphasis is on community outreach.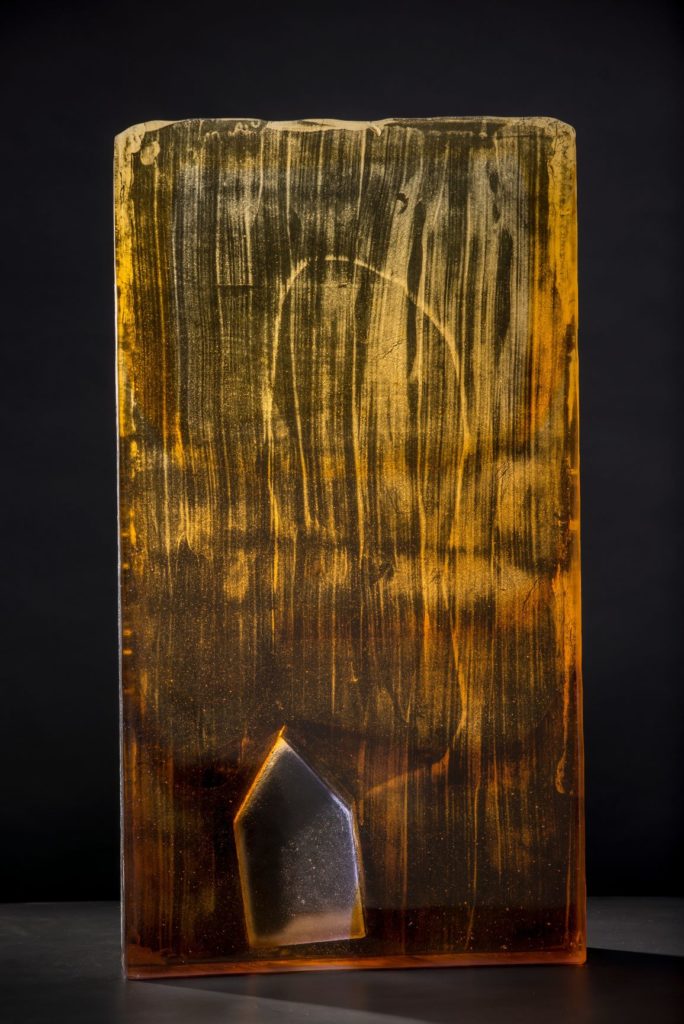 Charles L. Holden, 1958-2019, was a glass artist and instructor who created significant cast-glass sculptures that were shown in national exhibits. He took first place at the 2015 Workhouse Glass National. He also made custom functional glass.
His art explored themes of both isolation and belonging. As he expressed in an artist statement, "For me the form of a shelter is a metaphor for many of our needs, hopes and dreams. I imagine things solid, stable and attainable. But in reality they are shifting, tilting and drifting out of reach."
Holden received his BFA from Middlebury College, and MFA in Film and Video Production from University of North Carolina, Greensboro. Holden worked on the production of Nell and The Fugitive, among other films. He studied at Pilchuck Glass School and was a teaching assistant there.
Of glass as a medium, Holden wrote:
I choose glass for its predictable formal qualities — solidity, transparency, color. It allows me to work both on the surface and in the interior. But I also like glass for its surprises. Colors mix unpredictably. Highlights change as the day goes by. I'm never quite in as much control as I like to believe.
Holden's glass studio was the center of his artistic life since 2002, but he was unable to use it during a long illness. The studio is being revitalized for a larger role in the glass community.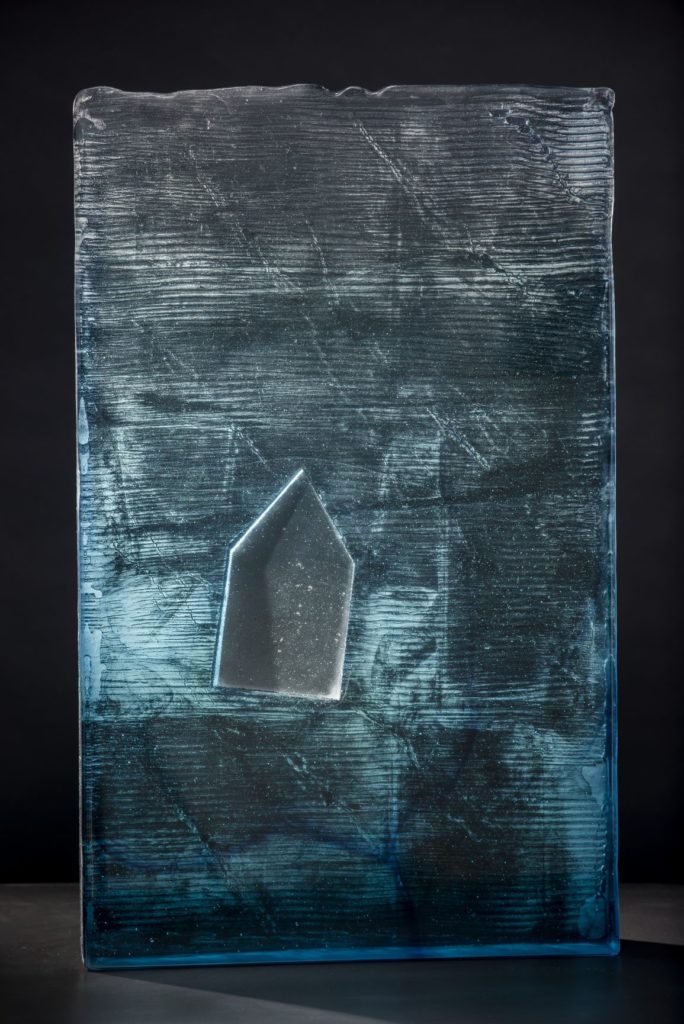 In addition to basic operations costs, funds are being raised to cover specific studio needs, including:
Sponsorship of artists to learn and create in the studio
Reorganization and upgrade of the space
Tools and supplies
Names of donors will be included on a tribute wall in the studio.
Earmarked donations to support this project may be made using the button below. If you wish to be anonymous, please note that. Your contributions are tax-deductible.
You can also designate Verista as your charity recipient on Amazon Smile. Click here to learn more.