Handmade Afghan textiles
A limited selection of hand-embroidered shawls, purses, and handmade soaps are sold at the exhibit. New selections come in regularly – follow the updates!
Soap, oil and scarves by Arghand co-operative support a viable business in southern Afghanistan's Kandahar Province. See the Arghand site for more information about this co-op.
Pashmina shawls and other textiles are hand-embroidered by women working for Zardozi nonprofit co-operative in Kabul, Afghanistan. This cooperative has been working with small groups of Afghan women in villages across the country, for more than 25 years. Some of the women are refugees in Pakistan. All Zardozi patterns and techniques are traditional; some products use these designs in new ways. See the Zardozi site for details.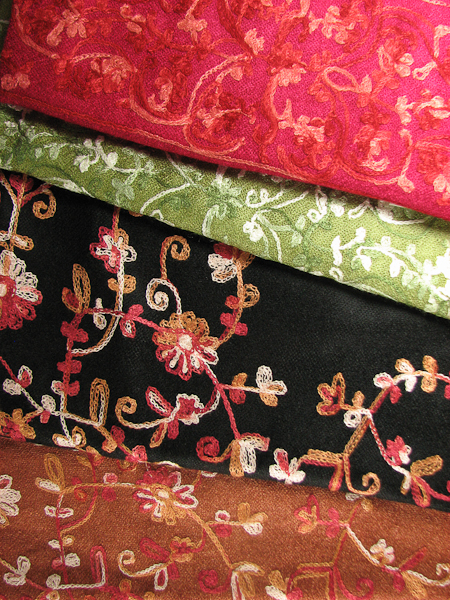 You can also donate to the school directly using the button below. No administrative costs are paid from donations.
Beyond the Mountains / Baraka Foundation is a nonprofit incorporated under the laws of the state of Georgia.