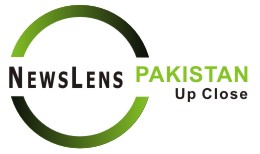 The mission of News Lens Pakistan is to strengthen democracy, governance and society in Pakistan through ethics-based, quality journalism. Its reporters focus on the stories that matter – issues like human rights, economic development, security and keeping public officials accountable. Often times, these stories would not be published in other Pakistani media outlets due to the sensitive nature of the content.
News Lens Pakistan is also committed to training the next generation of Pakistani journalists. Its editors believe the best way to ensure high quality journalism in Pakistan is to train young journalists by matching them with veteran journalists, from Pakistan and around the world, to provide one-on-one mentoring and editorial insight.
In addition to individualized training, we also conduct intensive multi-day learning sessions in districts throughout Pakistan. These sessions focus on core reporting skills, and many of the local reporters that attend these sessions go on to write stories for News Lens Pakistan.
On average, it costs $300 to do the work that results in a published story, and $600 for a journalist to attend a multi-day training session. News Lens never asks journalists to cover any of these costs.
Your donation of any amount will help News Lens Pakistan to continue to provide unbiased reporting on important issues not covered in other media outlets, as well as contribute to the development of a new generation of reporters with the same mission.
Donate via Verista using this button: