"Beyond the Mountains" has opened at the Blue Ridge Mountain Arts Association in downtown Blue Ridge, GA.
The exhibit has been redesigned to accommodate the spacious main gallery, which is a former courtroom. Photos are suspended from a spoke arrangement of wires to take advantage of all the available light.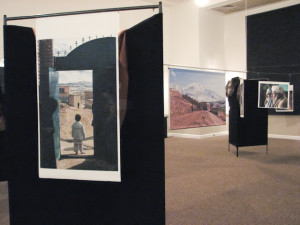 Lisa also has added three prints that were not shown at Sharptop Arts Association in Jasper last summer – two satin portraits, and one aerial landscape.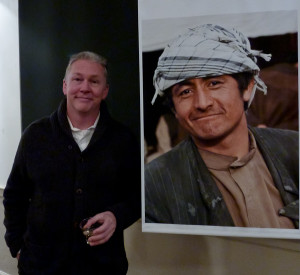 She also incorporates numerous hand-embroidered textiles directly into the exhibit. The goods are for sale to support a girls' school in Afghanistan.
The exhibit is sponsored by John Seibel Photography of Dawsonville.