From Lisa:
It's really hard to thank certain people….like my sister and her husband, who have been the biggest supporters of the school, and actually traveled to Afghanistan as visitors to see the village and meet the school principal.
And like Barbara Maslyk, who sponsored annual benefit sales for the school at her store, keeping nothing for herself.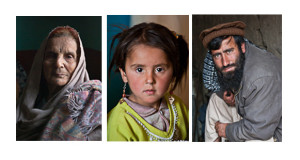 But one way to thank them was to share the story of the school in a book form – so that they could show their own friends.
I made this small book – and you can view it online by clicking here.